Congratulations to the 2023 Immunization Champions!
This National Immunization Awareness Month, we are honored to present and celebrate the 2023 Immunization Champion awardees!
For any questions, please reach out to us. The previous 2022 Immunization Champion Award winners can be viewed here.
2023 Champion Award Toolkit & FAQ
2023 Champion Awardees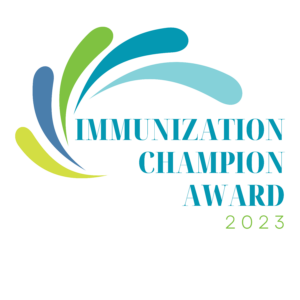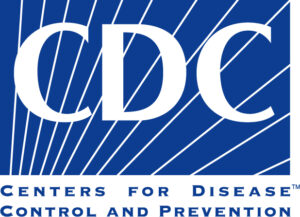 We are proud to announce the 2023 Immunization Champion Awardees! The Immunization Champion Award, hosted by the Association of Immunization Managers (AIM) and funded by the Centers for Disease Control (CDC), recognizes individuals doing an exemplary job or going above and beyond to promote or foster immunizations in their communities for children and adults. Each awardee was nominated and selected from a pool of health professionals, community advocates, and other immunization leaders for significantly contributing to public health in their community.
When families, healthcare professionals, and public health officials work together, all people can be protected from serious and deadly vaccine-preventable diseases. These awardees inspire all of us who care about immunization in our communities! Read more about the awardees' accomplishments below.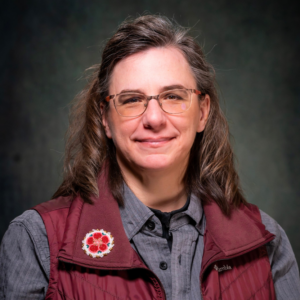 Jo Miller, PA-C, is the community health aide program clinical supervisor and rural float provider at the Tanana Chiefs Conference, which covers 37% of Alaska, including 6 subregions and 39 villages. She is known for her extreme dedication in helping vaccinate Alaska's rural patients. Jo has covered tens of thousands of miles between remote interior Alaska villages to deliver many different vaccines, including pediatric and adult COVID-19 vaccines. She has been an unwavering champion and advocate for vaccine-related care that has inspired patients, providers, nurses, pharmacists, and Community Health Aides throughout interior Alaska.
"Jo Miller has been an unsung hero ensuring that patients throughout a remote swath of Interior Alaska receive vaccines over the last 3 years. She has provided an unmatched level of leadership, encouragement, training/education, advocacy, and 'boots on the ground' in order to get vaccines in patients arms in an extremely logistically challenging environment."
Arizona - Amanda Aguirre, BS, MA, RD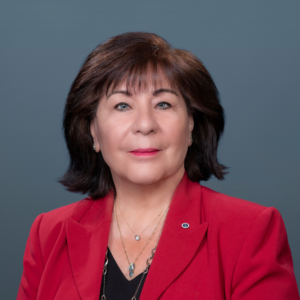 Amanda Aguirre, BS, MA, RD, is the president and CEO of the Arizona Department of the Regional Center for Border Health, Inc. (RCBH). Amanda established the RCBH San Luis Walk-In Clinic in 1991 to provide much needed health resources along the U.S.-Mexico border. With her leadership, RCBH led a mobile unit and drive-thru events for COVID-19 vaccines in Yuma, La Paz, and Mohave counties. Additionally, Amanda spearheaded immunization efforts by creating and distributing mass vaccine education through television commercials, banners, and flyers throughout three rural Arizona counties.
"Amanda Aguirre is an immunization champion for her leadership, advocacy, and collaboration efforts in increasing access to immunizations in Arizona."
Arkansas - Catherine Smith, MEd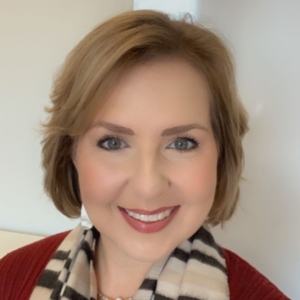 Catherine Smith, MEd, is the adult immunization program manager at Central Arkansas Radiation Therapy Institute (CARTI), an independent, nonprofit cancer care provider and treats more than 35,000 patients each year from every county in Arkansas and across the country. She is currently implementing a five-year federally funded grant to improve vaccination rates in patients with cancer and blood disorders administered by the Council of Medical Specialty Societies (CMSS) and partnered with the American Society of Clinical Oncology. Catherine leads one of eight oncology health systems chosen by CMSS to develop, test, and manage strategies to improve immunization rates in high-risk adults.
"Catherine's work will help better educate clinicians and patients on the importance of vaccination with special consideration for increasing immunizations among cancer and chronically ill patients."
California - Silvia Diego, MD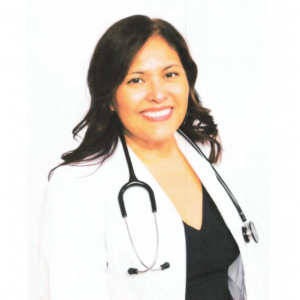 Silvia Diego, MD, is a doctor at Family First Medical Care, a private practice in Stanislaus County. Family First Medical Care was the first practice in the county to register with the state ordering system, myCAvax. In her practice, Dr. Diego dedicates additional time to educate vaccine hesitant patients about the importance and mechanism of vaccines. Dr. Diego has been an influential partner to the Stanislaus County Public Health Department, assisting with countywide vaccination strategies. Giving close to 10,000 COVID-19 vaccines from the medical office alone speaks to her dedication to keeping the community safe and educated.
"Dr. Diego has always been very passionate about vaccine administration, and when COVID hit, her passion shined all the more, giving hope leadership, bravery, and education to her staff and community."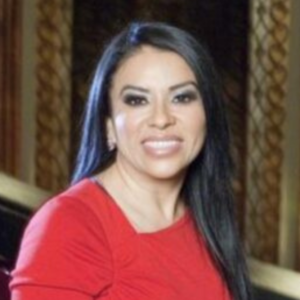 Julissa Soto is a public health consultant at Julissa Soto Health Equity Consulting and is Founder and Executive Director of Casa Inmigrante, where she provides consulting and education services to partners and agencies throughout Colorado. Julissa is known for her innovative approach to community-based interventions which focus on building collaborations. She hosts "Prevention is Health" on Tigre Radio, serves on the U.S. Substance Abuse and Mental Health Services Administration's National Network to Eliminate Disparities in Behavioral Health steering committee, and is a Cultural Advisory Board member for Vaccinate Your Family. During the COVID-19 pandemic, she spearheaded Vaccine Sundays, an innovative effort to connect with communities in their own neighborhoods and places of worship. Using a culturally relevant approach, she built collaborations with faith leaders and public health providers to bring vaccine access and wellness resources directly to the community.
"Julissa Soto has left an indelible mark in Colorado. Julissa's work contributed to the vaccination of more than 23,000 Latino adults, youth, and children, as well as the distribution of more than 130,000 COVID-19 tests and 60,000 masks."
Connecticut - Sasa Harriott, RN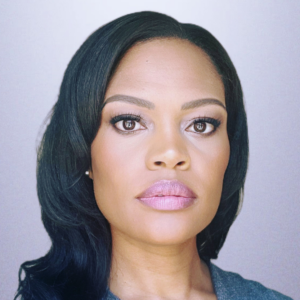 Sasa Harriott, RN, serves as president of Harriott Home Health Services, a home health agency based in Hartford that delivers home and behavioral health services to community members. She has been an avid contributor to improving vaccination rates, specifically increasing mpox, flu, and COVID-19 vaccination coverage. In addition to vaccine transactions, Sasa intertwines bringing in other necessities to those she is serving. She enlists collaboration of countless community stakeholders to offer equitable care, day-to-day resources, and comprehensive health services to those in need of non-traditional support.
"For Ms. Harriott, immunization is not a transaction, but rather an interaction in which she can identify and address the needs of the individual. Inclusivity and equity are the heart of her work, which focuses on reaching populations by bringing healthcare to their doorstep, wherever that may be."
Delaware - Jonathan Miller, MD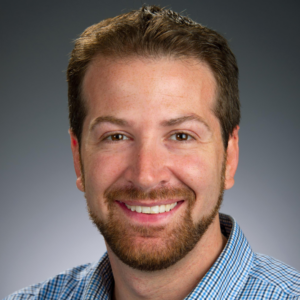 As chief of the primary care network at Nemours and its associated clinically integrated network, Jonathan Miller, MD, has championed quality improvement initiatives to improve the uptake of a variety of vaccinations, including Influenza, Pneumococcal, HPV, and COVID-19. He is known as an expert on vaccine confidence and hesitancy, giving regional talks on strategies to optimize communication with patients and families. He has recently conducted community-engaged research to develop culturally appropriate approaches to improving COVID-19 vaccine uptake, resulting in  several publications on disparities and ways to mitigate them. As an advocate, Dr. Miller is the Vice President of the Delaware Chapter of the American Academy of Pediatrics and has collaborated with the state's Vaccines for Children program to improve processes for pediatricians.
"Dr. Miller has been a passionate champion for immunizations in Delaware for the past decade, with substantial impact as a clinician, educator, advocate, and researcher."
District of Columbia - Dorka Compusano, CMA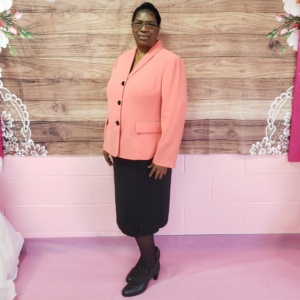 Dorka Compusano, CMA, has served as the vaccine coordinator at Upper Cardozo Unity Health Care for 19 years. Upper Cardozo Unity Health Care achieved a core measure of 59% COVID vaccine coverage in 2022, which was well above the National target of 40%. Dorka is well regarded by her peers and the providers as the expert in vaccines for both adults and children and is often sought after for advice and direction as it relates to vaccine administration. She regularly collaborates with the Department of Health Immunization Division by providing input on quality initiatives and supporting quality improvement projects.
"She takes this job very seriously as evident by her day-to-day operations where she effortlessly makes certain that patients receive their vaccines timely, correctly, safely, and that the vaccines storage and handling are in order and does not waiver from this assignment."
Illinois - Susan Latocha, BSN, MS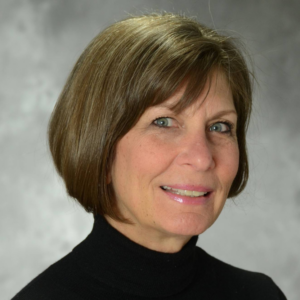 Susan Latocha, BSN, MS, is the coordinator for community health and wellness at Advocate Health. She has led the American Cancer Society's Hospital Systems Capacity Building Initiative over the past five years to help raise Advocate Health's HPV vaccination rates. She and her team have made strides in HPV vaccination rates by educating 70 providers, over 4,600 Advocate Health teammates, and more than 500 community members by targeting school districts, libraries, and pharmacies. Because of Susan's hard work in relation to HPV vaccines, Advocate Health surpassed their goal and achieved a 65% vaccination rate for girls and 63% rate for boys.
Indiana - Deb Robarge, BSN, RN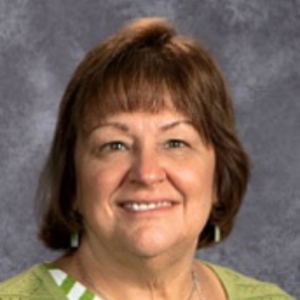 Deb Robarge, BSN, RN, is the executive director of the Indiana Association of School Nurses. One of her goals is to ensure that all school nurses receive the education and resources needed to advocate for vaccines and communicate effectively with parents and students. She organizes an annual statewide School Nurse Conference and takes the lead in educating about best practice immunization policies. Deb organizes vaccine clinics for deaf students and faculty at Indiana School for the Deaf, where she was the Director of Nursing for 20 years. She also serves as a vaccinator and American Sign Language interpreter for the Indiana Immunization Coalition's mobile vaccine clinics.
"Deb is a true immunization champion who draws from her clinical and personal experience to take the lead in advancing collaborative and innovative educational efforts and advocate for policies that protect public health and keep Hoosiers free from vaccine-preventable illness."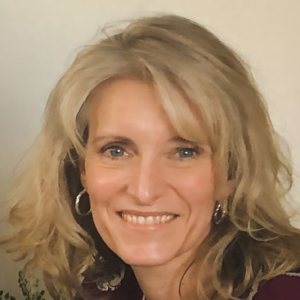 Connie Satzler is the senior operations manager at Immunize Kansas Coalition (IKC). Beginning in 2005, she and her team provided support to Immunize Kansas Coalition's predecessor organization, helping it grow from Immunize Kansas Kids to a coalition that advocated for immunizations for all ages. Connie also worked with the National Network for Immunization Coalitions, helping to strengthen immunization coalitions across the nation, including serving on the planning committee for their National Conference for Immunization Coalitions and Partnerships. Much of her work with the coalition has been focused on ensuring that IKC maintains programming and education for parents, including developing a relationship with the team behind Back to the Vax to help dispel vaccine myths that many parents encounter.
"Connie became a tireless advocate for immunizations in Kansas and beyond. It was common for Connie to finish up a week's work, then travel to a conference and volunteer advocating for vaccines."
Kentucky - Eva Stone, DNP, APRN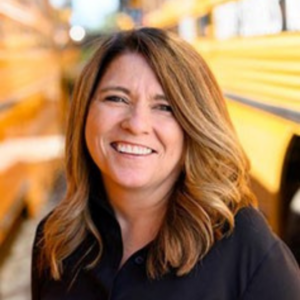 Eva Stone, DNP, APRN, is the manager of district health for Jefferson County School district in Louisville, KY, the largest district in the state, and has worked in public health for 20 years. Her district consists of 165 schools, 96,000 students, and 16,000 employees, where 139 languages are spoken. Like many schools during the pandemic, she collaborated with local pharmacies to provide thousands of COVID-19 and flu vaccines to students at school. As a trusted location in the community, these clinics became a site in which parents, students, and their siblings received vaccines. In collaboration with community partners and Medicaid, the clinics became a focal point for establishing medical homes and Medicaid services.  From October 1, 2022, through June 30, 2023, 3000 unique individuals have received 5,000 vaccines.  The impact of Dr. Stone's legislative advocacy has impacted the entire state as school-based clinics have been established in other districts allowing students to receive care in places that they and their parents trust.
"She notes that, 'Parents want their children vaccinated and we should provide the access to vaccines.'"
Louisiana - Ashley Politz, LMSW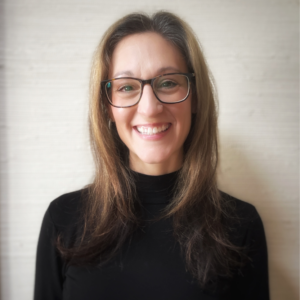 Ashley Politz, LMSW, is the executive director at the Louisiana Chapter of the American Academy of Pediatrics. She has helped coordinate and develop educational projects to improve awareness of vaccinations and to increase the communication between providers and their patients on the importance of vaccination. Ashley's contributions include developing resource materials on the importance of vaccines and helping to form the Louisiana Vaccine Alliance which provides a space for providers, stakeholders, community members, and policymakers to support an increase in vaccines across the lifespan. During the pandemic, Ashley created a "Back to the Office" campaign to assist providers in communicating with families about the need to stay up to date with routine childhood vaccinations.
"Seeing the slow creep of the anti-vaccine movement towards Louisiana and the increased focus on it over the last few years lit a fire in her. She recognized that social media has shifted the conversation and made the task of providing families with sound information to make an informed decision so much more difficult."
Maine - Shila Hammond, CMA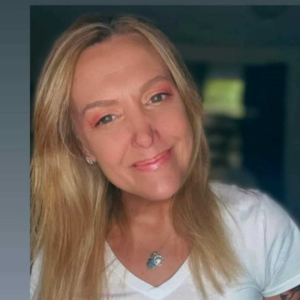 As the pediatric vaccine evaluator for Mainehealth, Shila Hammond, CMA, serves as a mentor and educator to her colleagues on pediatric vaccines. She works closely with ImmPact and Mainehealth to ensure patients are up to date in vaccine education and has gone above and beyond at Falmouth Primary Care to take on the ever-changing COVID-19 projects over the last 2-3 years. She attends workgroup meetings with Mainehealth when receiving new vaccines and collaborates with all vaccine coordinators to make sure workflows are structured to provide the best patient care possible. Shila has truly made an impact at Falmouth Primary Care by using vaccination education to put vaccine hesitant parents at ease.
"She has always been passionate about vaccine and […] once she became the Vaccine Coordinator her passion grew."
Massachusetts - Kevin Myers, NP, MSN, ACRN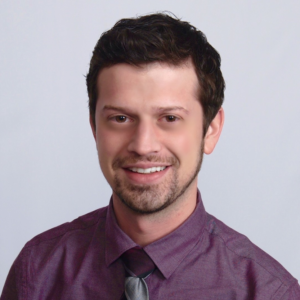 Kevin Myers, NP, MSN, ACRN, is a vaccine director with Health Innovations in Randolph, Massachusetts, and is part of a network of organizations providing community-based vaccination across the state. He has provided vaccines in multiple locations such as homes, community centers, methadone clinics, food pantries, cargo ships, nightclubs, houses of worship, Pride events, and cultural festivals. By meeting members where they are physically and metaphorically, Kevin catered to the new and evolving vaccination needs in Massachusetts. As the vaccine director, Kevin has provided around 4,000 COVID-19 vaccines in community settings to underserved populations. Kevin's team was among the first in Massachusetts to respond to the need for outreach regarding mpox vaccination and used qualitative and quantitative data to direct their work and provide other organizations with evidence-based strategies to succeed in their COVID-19 and mpox vaccine equity work.
"Kevin adapts to the needs of the communities he serves and continually finds creative approaches for meeting individuals where they are."
Michigan - Anita Butler, CPhT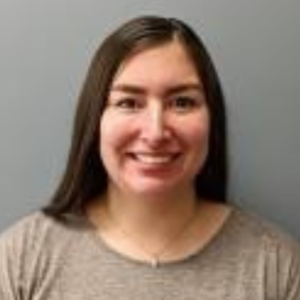 Anita Butler, CPhT, is a clinical pharmacy assistant at PACE Southeast Michigan, which serves medically complex seniors in the metro Detroit area. Anita identified a potential gap in care due to staffing shortages impacting nurse and medical assistant availability in clinics. In response, she developed an innovative proposal elevating the clinical pharmacy technician role and coordinated standardized training for immunization certification. As a result of Anita's innovative ideas and continuous process improvement efforts, PACE Southeast Michigan patients experienced a 13% increase in influenza and a 12% increase in pneumococcal vaccination administration, respectively. The efforts of Anita's advocacy subsequently doubled the allocated budget for pharmacy technicians at each PACE Southeast Michigan center.
"Anita exemplifies the organizational values at PACE Southeast Michigan which include extraordinary care, collaborative teamwork, adaptive growth, accountability, and inspired achievement."
Minnesota - Charmaine Branchaud, RN, BSN, PHN, CDE, LSN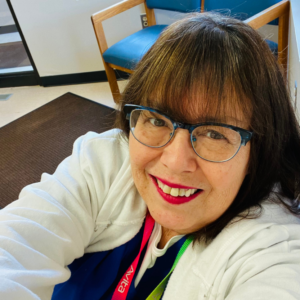 Charmaine Branchaud, RN, BSN, PHN, CDE, LSN, is a public health nurse at Red Lake Comprehensive Health Services. With nearly five decades of experience as a registered nurse, she has been instrumental in optimizing the School Immunization Project. The work of Charmaine and her team increased vaccination rates for kindergarten through second-grade students from 84% to 94%. Throughout her career, Charmaine has worked for many health organizations, including the Indian Health Board of Minneapolis, Park Nicollet Center, and Indian Health Services.
"Her favorite quote is, 'The only way to do great work is to love what you do,' a mantra she has lived over the 46 years of her career."
Nevada - Tammy Crabtree, RN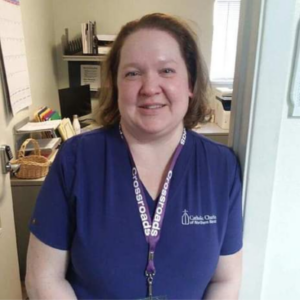 Tammy Crabtree, RN, is a registered nurse at Catholic Charities of Northern Nevada. Tammy's commitment to the northern Nevada community is clear through her work with the VFC, 317, and Nevada's COVID-19 programs. She also is a leader in dispelling misinformation throughout her community. Tammy prides herself on serving the vulnerable senior communities of the region, helping to eliminate barriers by going directly to those in need. Her dedication to providing vaccinations to her community and advocating for the health and safety of people in need has impacted northern Nevada by making it a safer place to be.
New Hampshire - Jim Keady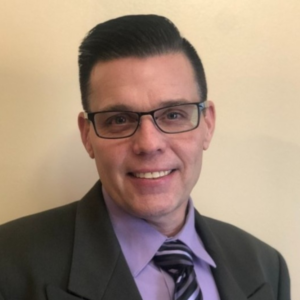 As president and CEO of On-Site Medical Services, Jim Keady has demonstrated an incredible collaborative spirit, and unwavering commitment to public health, health equity, and emergency response management. He led efforts to activate numerous fixed and mobile sites for COVID-19 vaccines across New Hampshire following the demobilization of the state's National Guard. Jim and On-Site Medical Services administered several doses of COVID-19 vaccines to individuals who were homebound and/or low-income, healthcare providers, school staff and children, and other high-risk populations. The organization worked with communities resistant to vaccines and patiently educated these groups on the truth of what vaccines can do.
New Jersey - Setu Patel, PharmD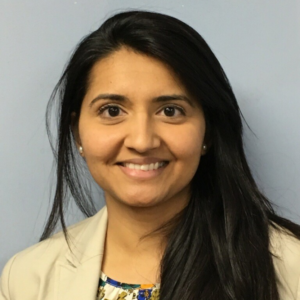 As the market health and wellness director at Walmart in Turnersville, Setu Patel, PharmD, led vaccination efforts in New Jersey, ensuring access in Walmart stores and creating innovative approaches to vaccinate all the residents of New Jersey. She developed a program that served individuals with developmental disabilities (IDD), collaborating with the New Jersey Department of Human Services and IDD residential facilities to establish dedicated clinics at quiet hours to provide sufficient time to care for this vulnerable population. Through Dr. Patel's leadership, Walmart has administered over 800,000 COVID-19 vaccines in NJ with the help of the Walmart Mobile Wellness Van Tour in New Jersey, visiting seven locations in four days in under-vaccinated areas.
"She is not only incredibly knowledgeable on all things vaccine, but she also expresses genuine care and dedication that is carried through all her work. Regardless of the challenges NJDOH presented, Setu went above and beyond in every situation."
New York City - Rasheed Ali, RN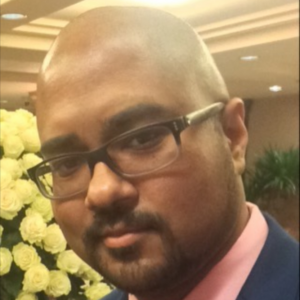 Rasheed Ali, RN, is the vaccine program manager at Sun River Health (SRH). While developing community outreach and engagement programs, his program incorporates education, counseling, vaccinations, and related healthcare services for those in need. Rasheed aided in the implementation of SRH's COVID-19 vaccination program, providing service to over 90,000 individuals and administering 200,000 vaccines. Rasheed's rapid responses to public health emergencies helped SRH reach communities needing COVID-19, polio, and mpox vaccinations, while implementing reduction.
North Carolina - Katherine A. Poehling, MD, MPH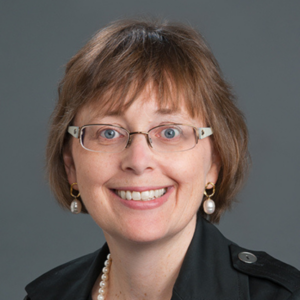 Katherine A. Poehling, MD, MPH, is a professor of pediatrics and epidemiology and prevention at Wake Forest School of Medicine and a board-certified pediatrician with Atrium Health Wake Forest Baptist Medical Center. She served as a voting member of the Advisory Committee on Immunization Practices (ACIP) during the COVID-19 pandemic. In addition to her ACIP work, Dr. Poehling is an active member of the North Carolina Pediatric Society and part of a core group of members who meets regularly with the North Carolina Immunization Program to improve vaccine efforts within the Vaccines for Children and COVID-19 Provider Vaccination Programs. Dr. Poehling is an expert on the community impact of vaccines, specifically pneumococcal and influenza.
"Dr. Poehling's work helped to shape the COVID-19 vaccine recommendations for the United States in addition to other vaccine recommendations that have occurred during her tenure as an ACIP member."
North Dakota - Kelsey Nefzger, RN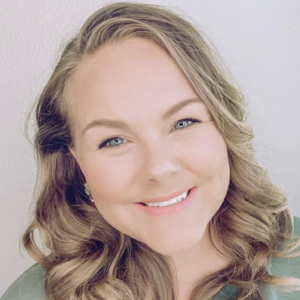 Kelsey Nefzger, RN, is the immunization manager for the Essentia Health West Market where she oversees vaccination efforts at urban and rural clinics across North Dakota. Kelsey has made significant contributions in many communities to improve immunization rates and has been an advocate for immunization compliance within Essentia Health. During the COVID pandemic, she collaborated with local public health organizations to establish a city-wide "Vaccination Center," where children and adults could seek COVID-19 vaccination. She works tirelessly to ensure vaccines are accessible to everyone, regardless of financial or social circumstances.
"She is an unwavering vaccination advocate. Her countless hours spent working evenings and weekends at the vaccine clinics do not go unnoticed. Our community is so lucky to have her."
Northern Mariana Islands - Laura Ogo, RN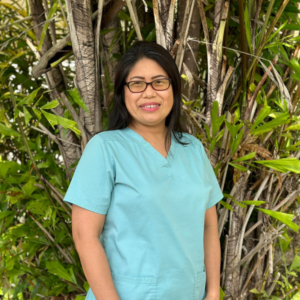 Laura Ogo, RN, oversees the employee health department for the local health system in the Commonwealth of the Northern Mariana Islands. She works with the immunization program, pharmacy, and other public health services programs to build support and increase vaccination coverage in the community. Laura works to strategize and find opportunities through collaborative efforts to increase access to vaccines in the community. Laura has a passion for increasing awareness and education on vaccinations throughout the community.
"Laura has always been flexible, adaptable, and readily available to support Immunization activities and is a great advocate from bringing community members in to get their vaccinations, whether it is a flu, routine, or COVID-19 vaccine."
Ohio - Scott Foley, PharmD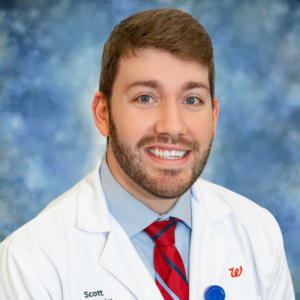 Scott Foley, PharmD, is the pharmacy manager at Walgreens in Dayton, Ohio. He has implemented plans to ensure that patients understand the important need for all vaccinations. Dr. Foley created a system in his pharmacy that tracked patients' vaccine schedule, and personally contacted patients to provide vaccine education. This system was modeled by many other Walgreens locations. Dr. Foley's pharmacy was a major hub location for vaccines for the COVID-19 epidemic and coordinated the administration of tens of thousands of vaccines in a safe and efficient environment.
"Throughout the pandemic Scott has led with care and compassion for all patients by championing what good looks like not only for his store and patients but has made an impact throughout the greater Dayton area."
Oklahoma - Heather Moiser, APRN-CNP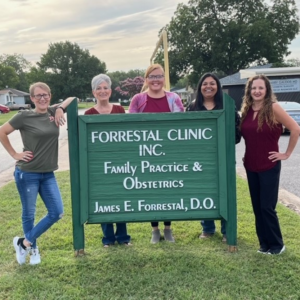 Heather Moiser, APRN-CNP, is a certified nurse practitioner at Forrestal Family Clinic. The clinic currently participates in the Immunization Quality Improvement for Provider's Program with the Oklahoma State Health Department and has been working diligently to increase immunization rates for the last two years. Heather Moiser and her clinical staff have been leveraging Oklahoma's Immunization Information System (IIS) to identify children and teens in need of vaccinations, as well as cleaning up the IIS data every month. Under her leadership, the Forrestal Family Clinic increased their HPV vaccine rates to 83% for 13-year-olds with the 2-dose series.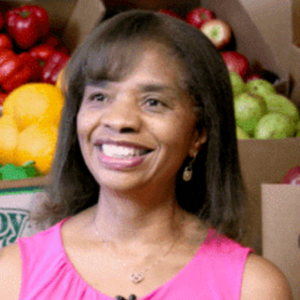 Betty Brown, the director of Portland Open Bible Community Pantry (POBCP), along with her family, helped to establish vaccination clinics to serve the southeast Portland community. Betty, her husband, and her son educated themselves on vaccinations and reached out to medical professionals to educate the staff, volunteers, and community members at POBCP. She shared her knowledge by hosting family-friendly events for underserved communities, supported by nearly three dozen organizations with resources, supplies, and information. Additionally, Betty organized 40 public clinics and worked alongside PDX Saints Love in the tri-county area. Over 3,000 people were vaccinated, and 6,000 food boxes were passed out with her assistance.
Palau - Lorraine Beketaut, BSN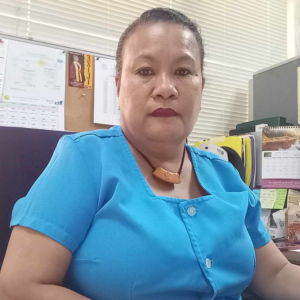 During the COVID-19 pandemic, Palau experienced a decrease in routine childhood vaccinations due to clinic closures. In January 2023, Nurse Manager Lorraine Beketaut, BSN, worked closely with the Palau immunization program to conduct IIS and medical chart audits, even working after hours, to identify children and areas with low coverage. Beketaut and a team recalled children for missed vaccinations, which included home visitations. Beketaut conducts training for all nurses who provide vaccination services, and she assists with vaccine clinics that are needing staffing support. Her work has supported the improvement of Palau's childhood vaccination rates, with most vaccines at over 90% coverage.
Pennsylvania - Crystal Perez, MSN, RN, CSN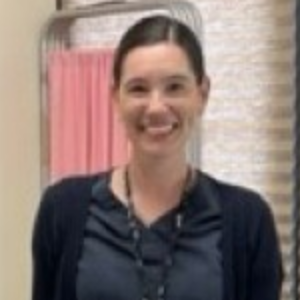 Crystal Perez, MSN, RN, CSN, led an extensive effort as the assistant director of health services for Allentown School District to implement a school-based Vaccines for Children program in collaboration with the School Nurse Association and the Allentown Health Department. With their support, an educational needs assessment, and hard-earned parental buy-in, Crystal and her team were able to secure parent support for school immunization clinics and developed a process for obtaining parental consent. With the expansion to five in-school VFC program sites, she has made and continues to make great progress toward reaching the goal of a 100% vaccination rate.
"Crystal's ongoing mission is to protect student health, promote academic success, and preserve community relationships."
Philadelphia - Charna Blake, BSN, RN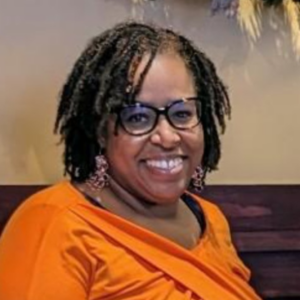 Charna Blake, BSN, RN, is the nurse coordinator for eight District Health Center FQHC lookalikes in Philadelphia that serve over 60,000 patients on an annual basis. She oversees all eight health centers' vaccine ordering for both pediatric and adult, making sure all sites have enough vaccine to serve their clientele. In her role within the Health Department's Ambulatory Health Services (AHS) clinics, she trains all immunization nurses on vaccine administration, storage and handling, Vaccines for Children requirements, 317 program requirements, reporting requirements, and ordering requirements for immunizations. In addition, she has worked tirelessly with the immunization program staff over the last 12+ years to create more collaboration between the AHS clinics and the Philadelphia Department of Health.
"Recently, due to a freezer malfunction, Charna has been driving varicella vaccine daily (in a purpose-built vaccine cooler) from site to site to ensure there are no missed opportunities and the vaccine is safeguarded."
Puerto Rico - Olga Pérez Quiñones, BA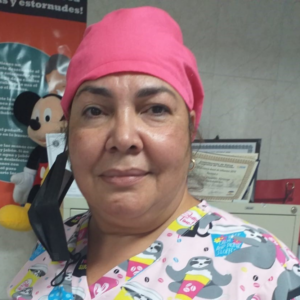 Olga Pérez Quiñones, BA, is an immunization nurse that has gone above and beyond to bring influenza and COVID-19 vaccines to distant geographic and vulnerable municipalities of the island of Puerto Rico, including Lares, Las Marías, Ponce, Mayagüez, Isabela, Quebradillas, Aguadilla, and Aguada. Often traveling to three distant locations in one day, Olga was dedicated to vaccinating people that could not access the clinic by themselves. She also worked to ensure various churches outside of her territorial division were vaccinated. Olga's outreach activities resulted in the successful vaccination of populations that otherwise would not have been able to access vaccines in areas where an anti-vaccine movement was gaining traction.
Rhode Island - Beata F. Nelken, MD
Beata Nelken's, MD, powerful voice as a physician advocate emerged early in the pandemic, and she has continued to build her practice in close collaboration with diverse Latinx and BIPOC families and community leaders among Rhode Island's most densely populated municipality of Central Falls. Her team's pandemic partnerships and innovations in implementing COVID-19 testing, then vaccinations while maintaining a rigorous schedule of child wellness visits (including free care for uninsured children), have led to Dr. Nelken's current role as a widely trusted messenger for parents, educators, city leaders, and health officials statewide. Dr. Nelken's practice, Jenks Pediatrics, has led the way for BIPOC children and families to attain culturally and linguistically appropriate and respectful healthcare, including routine and COVID-19 vaccines at a critical time in Rhode Island's statewide efforts to navigate an equitable and just recovery for all its neighbors.
"In short, Dr. Nelken's heroic indefatigable approach to championing routine and COVID-19 immunization access serves as an inspiration and call-to-action throughout Rhode Island and our region."
South Carolina - Jacqueline Talley, Ph.D
Pastor Jacqueline Talley, Ph.D., is the director of the South Carolina Witness Project, a team witness dedicated to promoting mobile HPV and flu vaccination across the state. Pastor Talley and her team collaborated with Clemson University and other faith networks to help bring COVID-19 vaccine education, through a grant provided by the CDC and the Department of Health and Environmental Control, to thousands of South Carolinians who experience marginalization and medical mistrust. They have continued this partnership through other organizations, including Interfaith America and the National Council on Aging, which has expanded their subject matter to include flu vaccination and working with people who have disabilities.
"Pastor Talley and the SC Witness Project are devoted and professional partners of the highest caliber."
South Dakota - Tammy Baer, RN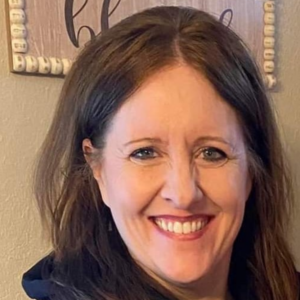 Tammy Baer, RN, is a dedicated nurse at Sanford Clear Lake Medical Center and is known as the "vaccine nurse" in the community. Tammy goes above and beyond in her immunization work, keeping close tabs not only on who is overdue but who will be due soon. She proactively works with families to ensure children receive their vaccinations on time, sometimes coming in on her days off to vaccinate so as not to delay their immunization schedule. Tammy also coordinates school-based vaccine clinics and never passes up an opportunity to educate vaccine hesitant patients.
Tennessee - Brandi Jack, M.Ed., BS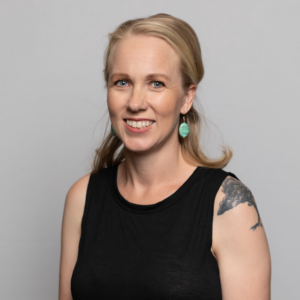 Brandi Jack, M.Ed., BS, is the director of operations at Nashville Diaper Connection and serves as a trusted authority in her community. She serves as a spokesperson, trainer, and educator, delivering vital information about vaccinations to families of infants and toddlers. Through her role as the manager of NashDiaper's partner network, she fosters collaboration by establishing partnerships with various organizations across middle Tennessee. This collaborative approach has strengthened vaccination efforts and allowed for reaching under-vaccinated populations. Under Brandi's leadership, the Connections Program has made remarkable strides in supporting vaccination efforts. With over 206 promotional and vaccination events held and engagement with more than 45,860 individuals or families, the program has facilitated over 21,830 vaccinations and/or well-child visits.
"Her unwavering dedication, compassion, and advocacy efforts serve as an inspiration to others, as she
works tirelessly towards a healthier and brighter future for all children in Tennessee."
Texas - John Hellerstedt, MD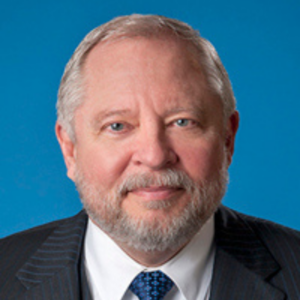 John Hellerstedt, MD, is a practicing pediatrician and has dedicated his career to building a strong public-private immunization program to address immunization access in Texas. Dr. Hellerstedt spearheaded Texas' public health infrastructure to improve access to COVID-19 vaccines and was critical in providing assurance to communities when vaccine hesitancy presented a significant challenge to optimal uptake of the vaccines. Dr. Hellerstedt was instrumental in leading vaccination efforts and disaster response during the COVID-19 response. During his tenure as the former commissioner of the Department of State Health Services, he led efforts to recruit over 10,000 providers to join the COVID-19 response and leveraged collaboration with Medicaid and Children's Health Insurance Plan.
"Dr. Hellersted's passion for service, extensive experience, and knowledge in public health has set an example of commitment and passion-oriented leadership for public service."
Utah - Allison Landis, BSN, RN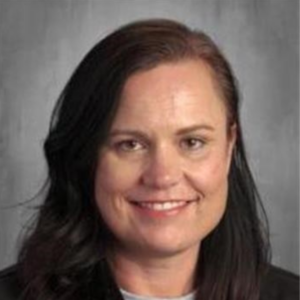 Allison Landis, BSN, RN, is a school nurse with the Park City School District in Utah and is passionate about ensuring that every student can fully attend and participate in a public-school setting. Allison provides brochures, pamphlets, and other materials to parents and students that provide accurate and up-to-date information about the importance of vaccination, as well as any relevant policies and regulations. She also organizes events such as informational sessions and seminars for parents, students, and staff to discuss the importance of immunization. She collaborates with school officials to ensure policies are implemented and enforced.
"The efforts of Allison Landis […] to ensure that students' immunizations are up to date has a significant impact on public health and safety, both within the school community and beyond."
U.S. Virgin Islands - La'Tonya Nesbitt, BSN, RN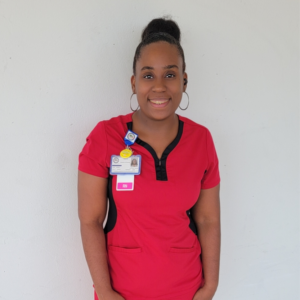 La'Tonya Nesbitt, BSN, RN, is the director of nursing at Frederiksted Health Care. She successfully increased the vaccination rates for adults and children at Frederiksted Health Care by advocating in the community, educating individuals, and moderating community discussions about vaccine hesitancy. La'Tonya is a recognized immunization leader and educator in her community and regularly hosts community vaccination events and outreach programs in the community.
"My number one question, especially to apprehensive individuals is: 'What do you know about vaccines, and what is your apprehension about them?' This allows an opportunity for me to educate and further discuss immunizations with that person."
Virginia - Anna Peoples, PharmD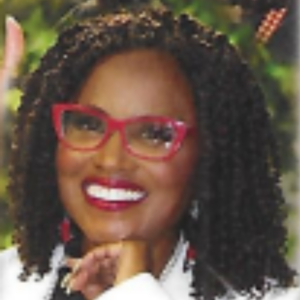 Anna Peoples, PharmD, has worked diligently in her community to improve access to vaccination services and reduce health disparities in underserved communities. Zip code 23504 has the highest prevalence of chronic illnesses in the state and Dr. Peoples strives to ensure reduced disease prevalence and enhanced quality of life for all residents in the community. Dr. Peoples' Pharmacy has been a pillar of the community for the past seven years. Established in May 2016 as part of the Maplewood Project in Norfolk, the pharmacy was created to provide a locally-owned pharmacy in a medically underserved community. Under her leadership, over 5,000 infants, children, and adults were vaccinated at a mass clinic at Military Circle Mall from May 2022 to December 2022. Through her partnership with state and local health departments, she has established a robust  COVID-19 campaign to decrease the prevalence and death in medically underserved communities in the region.
"Dr. Peoples strives to ensure that all patients feel comfortable and safe coming to her pharmacy. In a time when crisis was abounded, she provided the community with some peace of mind, and they understood that their health was in good hands."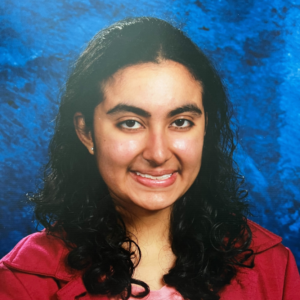 After serving her community through advocating for mental health, Bellevue High School student Mehr Grewal shifted gears to communicable disease and immunization during the COVID-19 pandemic. She founded the Worth A Shot initiative, focusing on education and advocacy for COVID-19 vaccines since November 2020. Mehr and her organization have partnered with hospitals, local public health, school districts, and community organizations to host town hall conversations and community vaccination events and to create educational videos and materials in support of vaccination. Worth A Shot's collaborative community vaccination events, in partnership with organizations including UW, Public Health – Seattle & King County, and Bellevue School District, ensured that thousands of individuals, from older adults to families to Bellevue students, received COVID-19 vaccination shots.
"Her efforts to inspire other young people, providing them with the skills and information to advocate for their communities, doubtless encouraged additional efforts and led to increased vaccine confidence across the county."
Wisconsin - Noel Deep, MD, MACP, FRSPH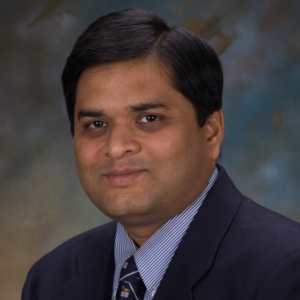 Noel Deep, MD, MACP, FRSPH, is the chief medical officer for Aspirus Langlade Hospital and regional medical director for Aspirus Medical Group. He has led by example and tackled the vaccine hesitancy in the community by going on local radio and news media to talk about the benefits of COVID-19 immunization. He has leveraged partnerships with County Health Services, the school board, and health services, as well as his involvement in the American College of Physicians, to further his vaccine advocacy work. Dr. Deep has advocated for improved access to healthcare, decreased financial burdens on patients, and improved vaccinations, especially for Medicare recipients. As a practicing physician in rural Wisconsin with its own share of healthcare disparities, he is beholden to work diligently and to the best of his ability to ensure that no individual will suffer consequences due to lack of access to healthcare.
"It is his philosophy that no individual and especially children in a highly developed country like the United State of America should ever suffer from ill effects of vaccine-preventable diseases."