2022 Immunization Champion Awardees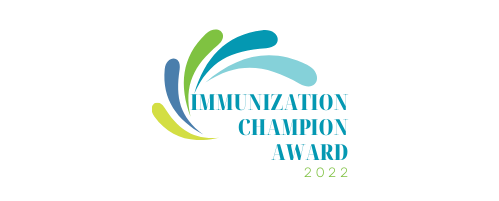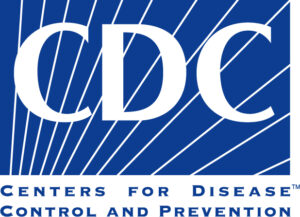 The 2022 Immunization Champions have been announced! Please read through to learn more about the 2022 Champions from various jurisdictions.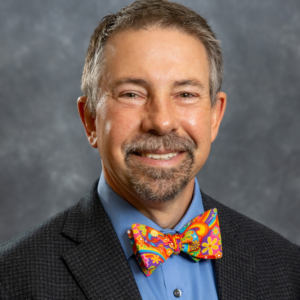 Dr.  Sean Elliott, MD FAAP, is an Emeritus Professor of Pediatrics at the University of Arizona, a member of the American Academy of Pediatrics (AAP) and the Arizona Chapter of the American Academy of Pediatrics (AzAAP). Dr. Elliot is well known in Arizona for hosting AzAAP's podcast, ID Talk: Answers from an Infectious Disease Specialist, which answers questions from members about COVID-19 and other infectious diseases. His expertise and positive attitude make Dr. Elliott a trusted leader in his community as he works hard to educate fellow providers and public health officials.
"He is recognized for his famous daily accessory, a bowtie, each one unique, colorful, and interesting just like his personality. His fun and positive attitude makes him approachable and trusted by many."
California- Alex McDonald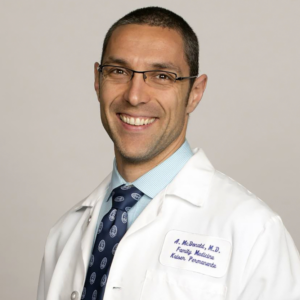 Alex McDonald, MD, FAAFP, CAQSM, is a family and sports medicine physician serving as a member of his local county medical society, as well as state and national societies. He is the co-founder of a national, grassroots movement #ThisIsOurShot which elevates the voice of healthcare heroes through storytelling, photos, and videos to combat misinformation for a COVID-free world. The #ThisIsOurShot Trusted Advocate Program includes toolkits that teach important skills to help individuals deliver trusted messages to friends, family, and communities. Their sister campaign, #VacunateYa, speaks directly to Latinx healthcare heroes to reach the Latinx community.
"Understanding that targeted disinformation paired with decades of structural inequality and mistrust in traditional institutions was contributing to the rise of vaccine hesitancy, particularly among communities of color, Dr. McDonald and his partners helped steer focus towards health equity and inclusivity in their work."
Connecticut- Gregory McKenna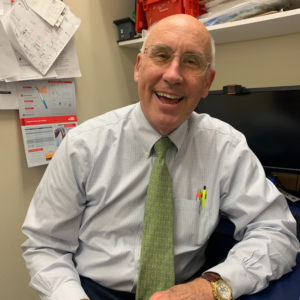 Gregory McKenna is CEO of Nutmeg Pharmacy, LLC, which worked tirelessly to vaccinate vulnerable populations in his community against COVID-19. Mr. McKenna and his team ensured every senior citizen was able to access vaccine by visiting them at home, at assisted living communities, or scheduling them for a vaccine clinic. He also led coordination efforts for school-based vaccine clinics, homeless shelters, and individuals in group homes or low-income housing.
"Mr. McKenna and his staff went into schools to vaccinate teachers and children, not only ensuring they were protected against COVID-19, but also reinforcing the responsibility community members have to help each other get through the pandemic."
District of Columbia- Elizabeth McDermott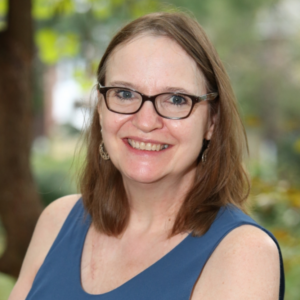 Elizabeth McDermott is a school nurse with over 28 years of nursing experience. She serves as the Vice Chair for ImmunizeDC and was a member of the National Association of School Nurse Board of Directors from 2016 to 2020. Ms. McDermott has coordinated numerous efforts to remove barriers to increasing immunization rates which have resulted in a steady increase in coverage rates in private and parochial schools in DC. During the pandemic, Ms. McDermott participated in the initial trainings for the DC Immunization Program's new immunization information system and encouraged other private and parochial schools to do the same, as well as help improve the training for future trainees.
"She is a tireless advocate for school nurses and serves as a mentor for others with less experience."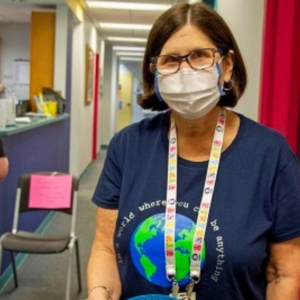 Jane Wilkov, MD, enrolled her practice Dekalb Pediatric Center as the first VFC/COVID vaccine program provider in early 2021. Dr. Wilkov and her team worked diligently to vaccinate parents, grandparents, other family members, and eligible members of their community. Dr. Wilkov is an active member of the GA Chapter of the American Academy of Pediatrics and partnered with the Georgia Department of Health to recruit other providers to enroll in the COVID program, which led to the enrollment of many private practices.
"The passion this provider and her team possess to assure the health and well-being of not only their patient population, but their entire community, has shined brightly through their efforts."
Hawai'i- Lee Buenconsejo-Lum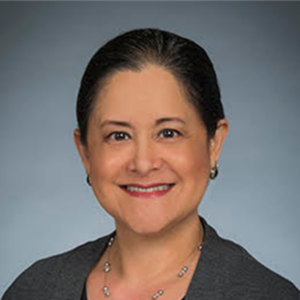 Lee Buenconsejo-Lum, MD, has worked closely with the U.S. Associated Pacific Islands on the Comprehensive Cancer Control Plans to increase HPV vaccine uptake and promote the continuation of Hepatitis B birth dose vaccinations. As a professor at the University of Hawaii at Manoa John A. Burns School of Medicine, she has thoroughly educated her students on the importance of immunization and best practices for improving vaccination rates for their patients in marginalized communities. During the COVID-19 pandemic, Dr. Buenconsejo-Lum has served as a consultant to the Departments of Health and Education to provide information on COVID-19 vaccination, volunteered as co-chair for the COVID-19 Vaccination Medical Advisory group in Hawai'i, and co-led the establishment of a COVID-19 vaccination POD at the University of Hawai'i campus to allow students working in healthcare facilities get vaccinated as part of their coursework.
"Dr. Lee Buenconsejo-Lum and her other team members have worked hard in the establishment of island-specific Comprehensive Cancer Control plans for the U.S. Associated Pacific Islands. The work she has put forth to engage, provide guidance and serve as a mentor has been so important for the island's hard work in this area."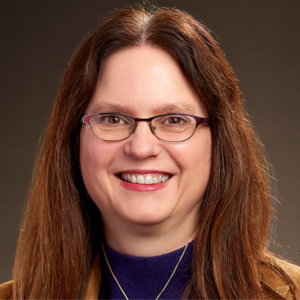 Dr. Patrice Burgess is a family medicine physician who has been in practice for 32 years. She was the first female president of the Idaho Medical Association and currently serves on the Board as Idaho's Delegate to the AMA and serves on the AMA's Council on Medical Service, which helps formulate AMA policies on health care reform. Dr. Burgess agreed to serve as Chair of Idaho Governor's Coronavirus Vaccine Advisory Committee (CVAC), providing Idaho's Governor with thoughtful consideration of recommendations of prioritized groups of people and professions to receive limited allocations of the newly authorized COVID-19 vaccine. Dr. Burgess's work as a physician providing direct patient care and her work advocating for sound policy around vaccination has surely saved thousands of lives.
"When the COVID-19 vaccine became available to Idahoans, Dr. Burgess again seized the opportunity to advocate for not just this vaccine, but to remind her patients and Idahoans across the state that all immunizations are critical to keep children and adults thriving."
Illinois- Douglas Carlson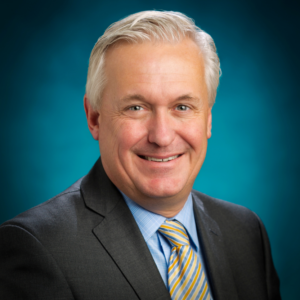 Douglas Carlson, MD, is a professor and Chair of the Southern Illinois University (SIU) Department of Pediatrics. Dr. Carlson showed commitment and leadership for his pediatric patients as he advocated for programs that helped remove barriers to vaccine access and vaccinated his patients' family members. With his help, the SIU Department of Pediatrics was able to administer 20, 251 vaccines in the last 12 months with an average of 1,688 per month.
"He recognizes that serving these populations is critical to optimizing the health of our community and in meeting the mission of SIU Medicine."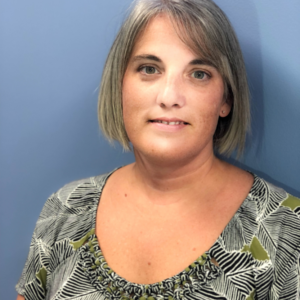 Jill Keys is the Clinical Services Officer at the Lexington-Fayette County Health Department with a background in nursing. Jill provides advocacy and expertise through radio and television interviews to inform the public about vaccine-preventable illnesses and the associated vaccines. Jill continues to give vaccines alongside the nurses at the Lexington-Fayette County Health Department, when needed, to assure the safe and effective vaccination of all residents seeking services.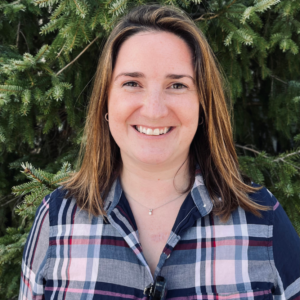 Sara Noel is a Population Health Care Coordinator for Southern Maine Health care and has been integral to their efforts to improve HPV rates by age 13 for eligible children. Through this work, Ms. Noel has created a standardized workflow to improve HPV series completion for children by age 13, partnered with key stakeholders such as the American Cancer Society, and developed two smart phrases for SMHC's electronic medical record, Epic, to assist with patient and parent education on HPV. Ms. Noel's work has raised awareness and shifted the conversation to cancer prevention.
"When the changes to our electronic medical records are completed, the impact for the system will be even more profound. Sara has helped to lead our local champions through change and has been instrumental in driving this work forward."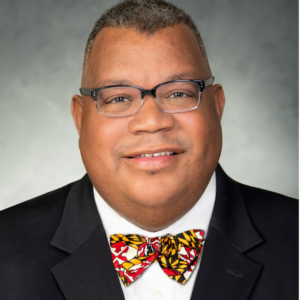 Dr. Gregory Branch is the Health Officer at the Baltimore County Department of Health. Under his leadership, Baltimore County tracked the trajectory of COVID-19 and planned a response months before it became of national concern. He developed and led the Vaccine Outreach Initiative for Community Equity, which resulted in substantial vaccination uptake and decreased high positivity rates in marginalized communities.
"As Health Officer, he advocates for resources to address current and emergent public health crisis and the ability to sustain a framework for meeting future challenges."
Massachusetts- Katherine Kelly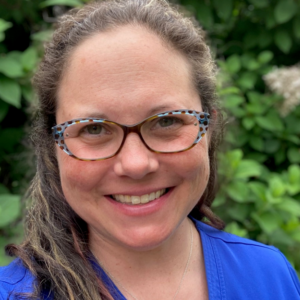 Katherine Kelly MPH, MSN, CNP, is a public health nurse for the Department of Health and Human Services City of Northampton and has been the medical lead on the COVID-19 public vaccination effort since January 2021.  In the spring of 2021, she began providing vaccine to rural communities in Hampshire County and now provides ongoing support to a regional team who continue that effort. This vaccination effort has created new and/or stronger relationships and resource-sharing with a variety of local partners, including the largest local pediatrics practice, the community hospital, local businesses, multiple public-school systems, local healthcare providers for unhoused individuals, Boards of Health in nearby communities, Hilltown Community Health Centers, University of Massachusetts, Smith College, and others. She plans to build on these relationships for future public health outreach to improve the region's immunization status.
"Kate takes pride in creative clinic locations and collaborations that reach disenfranchised and marginalized populations. Her goal has been to reach people of all walks of life, races, ethnicities, gender identities, and ages with the COVID vaccine."
Michigan- Christine Plummer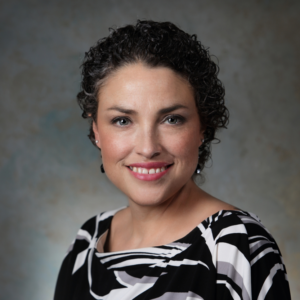 Christine Plummer is the Director of the City on a Hill Health Clinic, a free clinic that has grown under her leadership, and is a nursing instructor at Grand Valley University. She worked closely with the Ottawa County Health Department to promote the COVID-19 vaccine and organize vaccine clinics for her community. Her passion for health equity has led to successful COVID-19 vaccine uptake and strengthened community partnerships.
Minnesota- Kelly Robinson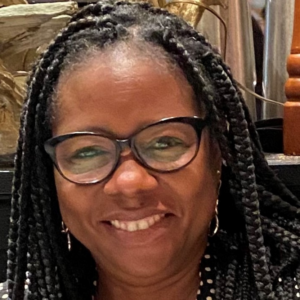 Kelly Robinson, RN, is the owner and CEO of Messianic Care PLLC and President and CEO of the Twin Cities Chapter of Black Nurses Rock. Ms. Robinson and the Black Nurses Rock Team held successful vaccination clinics in schools for students and educators, elderly populations, barbershops, and faith communities, as well as expanded COVID-19 testing capacity in partnership with the Minnesota Department of Health.
Missouri- Michelle Yarnall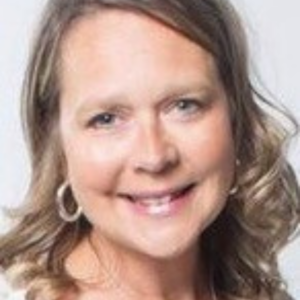 Michelle Yarnall, CMPE, CPC, is the administrator of Pediatric Associates of Southwest Missouri and developed a new clinic workflow to ensure patients could still be safely seen during the pandemic. Ms. Yarnall continued to promote routine immunizations for all patients through drive-up well-child checkups, even in the cold winter months. The clinic utilized telehealth and assigned parking spots to meet children's needs.
"Without the innovative efforts on Michelle's part, children in the practice would not have been able to receive the routine immunizations needed to keep them on schedule while the building was utilized for acute illnesses during the pandemic."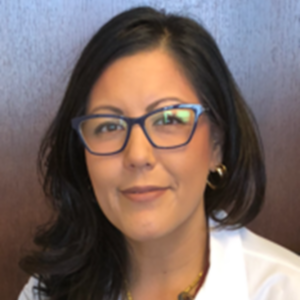 Teresa Praus, DNP, APRN, FNP-BC, AACC, is a family nurse practitioner that has led 30 Southwest medical clinics. Ms. Praus served as the lead for all locations on the COVID-19 vaccine rollout, including a mobile clinic site that brought on different providers within the Southwest Medical network to provide vaccines to rural Nevada. Her work resulted in the vaccination of 75,000 Nevada patients and community health partners and 98% of Optum Nevada employees.
North Dakota- Sonia Takacs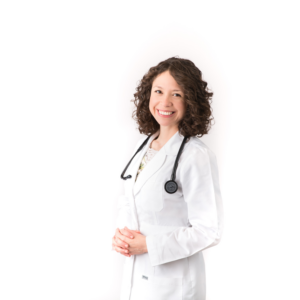 Sonia Takacs, FNP, is a family nurse practitioner for Sontak Family Clinic and works hard to ensure the Latinx population in North Dakota has access to vaccines. Dr. Takacs traveled to local businesses, farms, and schools to deliver COVID-19 vaccines on site to alleviate transportation barriers for those in her community. She also worked with the Mexican Consulate to provide education on immunization, essentially showing up wherever she could to maximize opportunities for vaccine access.
"Sonia has inspired other stakeholders to take that extra initiative to get out into the communities and build stronger community ties."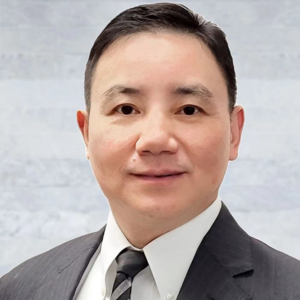 Zhao Wang, MD, is the founder and president of a pediatric clinic that routinely achieves high immunization rates due to Dr. Wang's consistent and thorough patient education. His clinic staff are well trained to check for missed vaccines, answer questions, and conduct vaccine reminders. Dr. Wang also serves as a Chinese American Independent Practice Association board member and mentors other pediatricians to improve their vaccination rates. With widespread disinformation and mistrust in vaccines exacerbated by COVID-19, Dr. Wang has put even more focus into becoming a better educator and advocate for immunizations.
"The optimism that more diseases can be prevented with better access to vaccines motivates him to be a passionate champion for immunization."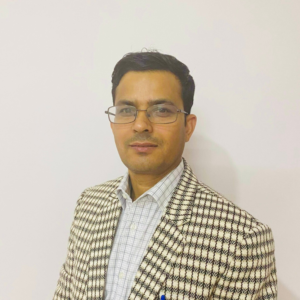 Tara Dahal is the President of the Association of Nepali and Bhutanese in America and Chair of the Nepali Language and Arts Center in Cincinnati. During the COVID-19 pandemic, Mr. Dahal worked hard to ensure refugees from his country, Bhutan, and the Nepali-speaking Bhutanese community had access to critical health information and immunizations. He served many roles in his community– scheduled appointments, provided interpretation services, provided incentives, and developed partnerships to expand vaccine access. Because of Mr. Dahal's work, over 700 vaccinations have been administered to the Nepali and Bhutanese communities in southwest Ohio.
"From translation services – to feeding nurses, Tara Dahal is a passionate and caring individual that makes sure health equity and immunization access are at the heart of every move he makes."
Oklahoma- Jennifer Gilley-Brooks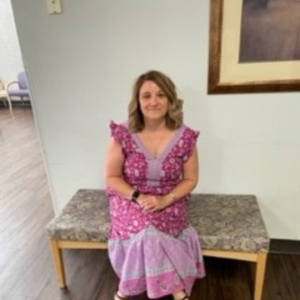 Jennifer Gilley-Brooks is the COVID Vaccine Clinic Manager for SSM Saints Shawnee. Ms. Gilley-Brooks, along with her team, worked around the clock to give over 27,000 COVID-19 vaccines with an efficiently streamlined workflow that cut patient wait times down to 30 minutes. This included the 15-minute wait time required after the vaccination. To increase access to vaccines, Ms. Gilley-Brooks worked with outside clinics such as Shawnee Main Clinic, McCloud, Family Medicine Shawnee, Harrison Clinics, and the Pott County Free Clinic.
"We provided a service that helped to show our community the passion we have for saving lives."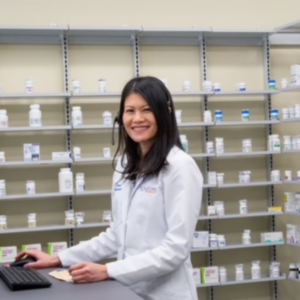 Sandy Le is a pharmacist and owner of LeCare Pharmacy, alongside her husband, Thanh Le. Her pharmacy administered more COVID-19 vaccines than any other pharmacy in the state of Oregon. Ms. Le and her team worked to improve access to Vietnamese, Chinese, and Latinx communities in need in and around Portland. Her team also worked with Oregon Health Authority's Vaccine Operations Team Equity, providing vaccinations at events organized with community partners, as well as providing vaccines to ships in the waters between Oregon and Washington to vaccinate international seafarers who otherwise would not have access to immunization.
Pennsylvania- Lauren Grantz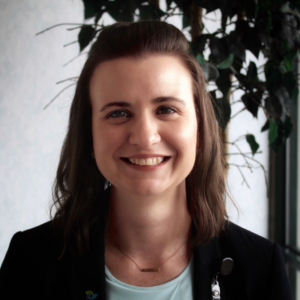 Lauren Grantz, PharmD, is the Administrator of Outpatient Pharmacies at the Lehigh Valley Health Network and led their hub-and-spoke vaccine distribution model for COVID-19 vaccines. Due to Ms. Grantz's strategic and innovative methods, Lehigh Valley Health Network was selected as one of the sites for the Center for Disease Control and Prevention's Pilot Program for Provider Oversight visits. She also helped organize some of the first drive-thru clinics in the state for COVID-19 vaccination and spearheaded the in-school vaccination program for students and parents. Her efforts have resulted in over 650,000 vaccinations in the Lehigh Valley and surrounding communities.
Puerto Rico- Johanna Cruz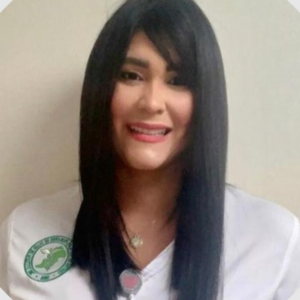 Johanna Cruz, RN, is a nurse with Centro Servicios Primarios de Salud and has served as a trainer and educator for new nursing staff learning about the processes of vaccination. At the beginning of the vaccine rollout, she organized and distributed nursing staff and developed a work plan to educate patients on all routine vaccines and COVID-19. Ms. Cruz established a vaccine clinic in the only local shopping mall to reach people with private insurance not covered by the VFC program and uninsured individuals.
Rhode Island- Eugenio Fernandez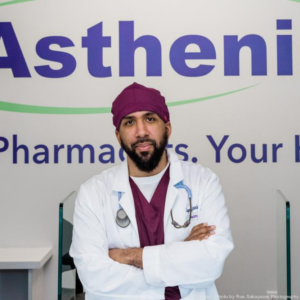 Eugenio Fernandez, PharmD, is a pharmacist and founder of Asthenis USA, which provided COVID-19 vaccination opportunities statewide throughout the pandemic with community-based organizations, K-12 schools, and neighborhood pop-up clinics. Dr. Fernandez established Asthenis to make his community stronger and close health equity gaps with health education efforts. He brings this integrative patient-centered approach to the neighborhood where he grew up, a historically underserved population with significant health disparities, and works hard with his team to elevate the needs of the community.
"He is always a friendly, welcoming presence patiently offering well-informed recommendations and responses to often complicated questions in multi-lingual, multi-cultural settings."
South Carolina- Youlanda Gibbs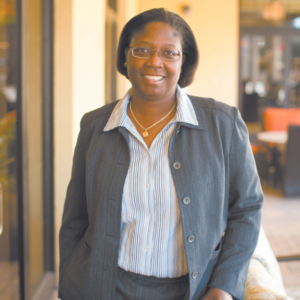 Youlanda Gibbs, Ed.D, collaborated with community partners to found The Palmetto Palace in May 2006, a nonprofit organization that initially provided hospitality support to families of hospitalized loved ones to a mobile health unit in 2019 that provides preventative health services to rural areas. During the pandemic, Palmetto Place provided COVID-19 testing, education, and vaccines. The team continues to promote and provide all routinely recommended vaccinations for children and adults, ultimately contributing to the state's continuing fight against circulating diseases, such as hepatitis A, human papillomavirus (HPV), and influenza.
"…whether she is boxing up food donations to give to a family leaving a vaccination event or listening to a community member share their vaccine concerns, she does it with compassion, care, and a smile that quickly wins the hearts of many."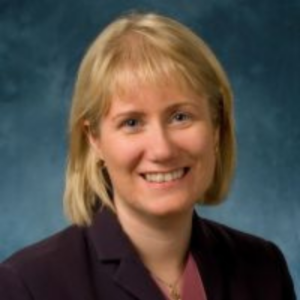 Mary Healy, MD, is a pediatric infectious disease specialist with Texas Children's Hospital and an associate professor of pediatrics at Baylor College of Medicine in Houston, Texas. Dr. Healy's research focuses on preventing infections in mothers and their young infants through maternal immunization and evaluating the acceptability and successful implementation of maternal immunization strategies. She is investigating the challenges in preventing severe pertussis in infants and examining targeted immunization strategies such as cocooning and their efficacy.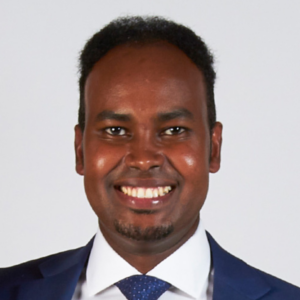 Ahmed Ali, PharmD, is the owner of the Othello Station Pharmacy and a member of the Public Health Department's Somali Health Board. During the 2021-2022 school year, his pharmacy collaborated with the Public Health Department and the Seattle School District to provide COVID-19 and flu vaccination clinics at school during the week and weekends. Dr. Ali and his staff provided patient education to children's families to combat misinformation and establish trust.
"He radiates hope. He wants his East African community to thrive and be healthy."
Wisconsin- Mohammed Anwar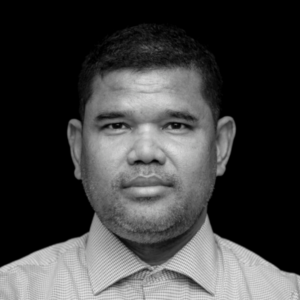 Mohammed Anwar is a trusted leader and messenger in Milwaukee's Burmese and Rohingya community and founded the Burmese Rohingya Community of Wisconsin, a grassroots nonprofit offering interpretation and translation services, health, education, and needs-based services for Burmese refugees. The pandemic hit his community hard, and he developed Rohingya and Burmese language COVID informational recordings that reached thousands of individuals through social media. Mr. Anwar led vaccination events through his nonprofit, led vaccination outreach efforts, provided logistical support to link community members to vaccination sites, and met families in their homes to discuss the importance of immunization.
"Anwar's impact in his community is immeasurable - his work ethic and impact have impacted the lives of hundreds of families, often on a regular basis."