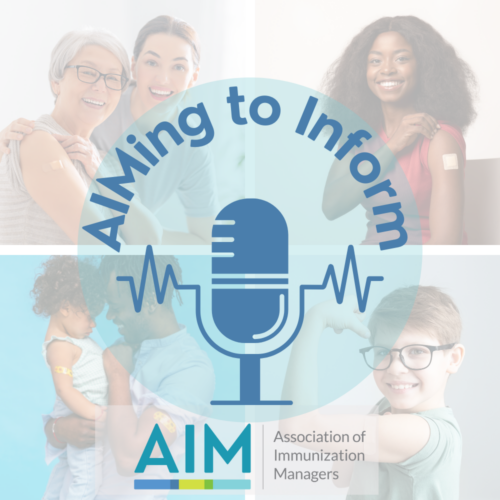 AIMing to Inform is a limited series podcast hosted by the Association of Immunization Managers (AIM), a nonprofit dedicated to establishing a nation free of vaccine-preventable disease. This series of conversations with immunization managers hopes to motivate and inspire public sector leaders while helping them feel supported in their role. These short episodes hosted by Brent Ewig, AIM's Chief Policy and Government Relations Officer, and Dad joke teller-extraordinaire, are thoughtfully produced to fit into the busy public health professional's life. Each episode will bring at least one AH-HA moment and a few dad jokes, leaving listeners confident to carry on their job as immunization program leaders. This podcast series was made possible through independent financial support from Merck. AIM controls all content on this podcast. All episodes were recorded and produced in 2022.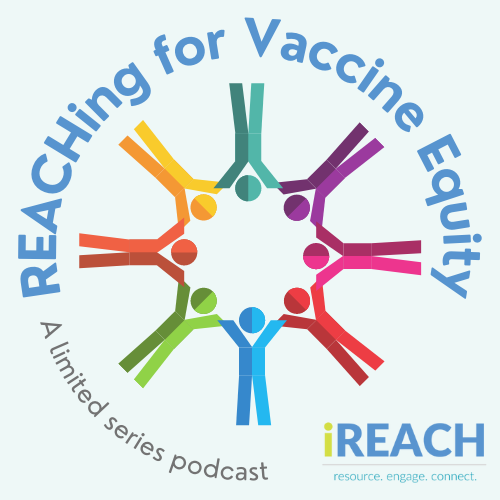 REACHing for Vaccine Equity is a limited series podcast produced by the iREACH team at the Association of Immunization Managers (AIM). This series of informative episodes discusses how individuals living with chronic health conditions, including heart disease, diabetes, clinical depression, and more, can continue to thrive with the preventative power of getting vaccinated and adopting healthy behaviors. Each episode will provide examples of vaccine equity initiatives for specific health conditions and share tips for community leaders on reaching and supporting diverse communities to achieve health and vaccine equity. Meet REACH recipients who will share successful strategies they've used in their communities, their challenges, and the health inequities they are working to overcome. The podcast's hosts are AIM iREACH project Public Health Consultants Yabo Beysolow, MD, MPH and Lisa Jacques-Carroll, MSW.
REACH (Racial and Ethnic Approaches to Community Health) is a national program administered by the Centers for Disease Control and Prevention (CDC) to reduce racial and ethnic health disparities. AIM has partnered with CDC to engage and support participating REACH organizations in their efforts to address racial and ethnic disparities related to COVID-19 and flu vaccination coverage.