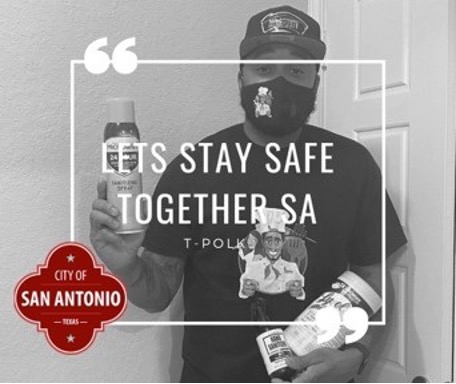 Their team has addressed flu vaccination in two main ways: by partnering with their flu strike team and with their Health Clubs. They work with their flu strike team to promote mobile vaccination clinics throughout the community. They also help the flu strike team get the word out about their events and pinpoint locations that best reach the population SAMHD is prioritizing. The Health Clubs are small groups that get together to discuss health and living a healthier lifestyle. The hope is to train the health club members about the flu so that they become peer influencers. The Health Club also engages social media influencers in San Antonio to help craft and promote unique social media content about the flu vaccination.
A challenge they have encountered is that they have struggled to engage providers. For example, SAMHD sent out a survey to 150+ of their partner providers who participate in the VFC/ASN program regarding barriers to flu vaccination programs and only thirteen responded. They hope to enhance their relationships with providers after flu season to better prepare for the next flu season.
SAMHD is most proud of having successfully built a relationship with the flu strike team despite the fact their team had no prior flu vaccination work experience. They have been able to use their relationship building skills to promote this important work. They are also proud of the content created by the peer influencers in the Health Clubs because it seems to resonate with the community more.
The coolest thing about their organization is that they have over 400 employees across three divisions who all work together to collaborate and make San Antonio healthier. Their incredibly diverse and vibrant city is also home to five UNESCO World Heritage Sites with the San Antonio Missions (and is home of the world's largest cowboy boots)!