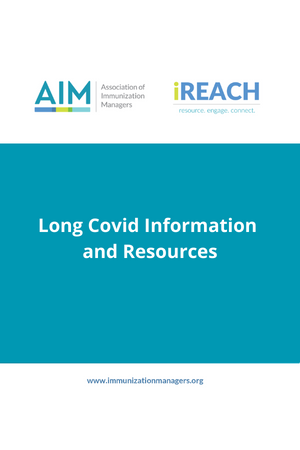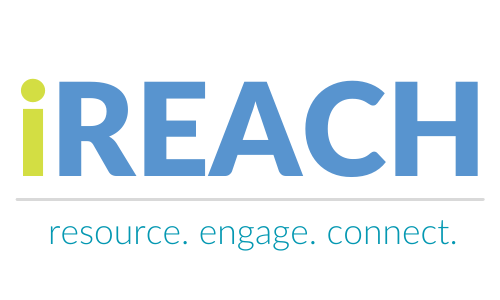 What is "Long COVID"("Post-COVID", "Long-Haulers")?
Types of Post-COVID Conditions
There are a variety of post-COVID conditions:
Symptoms that occur because the COVID-19 virus directly damages healthy cells in the body leading to lingering or ongoing symptoms that can last weeks to months after a COVID-19 infection
New symptoms that occur after someone recovers from an initial COVID-19 infection
Symptoms that go away and then return
Conditions affecting multiple organ sof the body
Effects of being hospitalized for an extended period for a COVID-19 related illness
Symptoms of Post-COVID include one or more of the following:
Difficulty breathing or shortness of breath
Tiredness or fatigue
Symptoms that get worse after physical or mental activities (also known as post-exertional malaise)
Difficulty thinking or concentrating (sometimes referred to as "brain fog")
Cough
Chest or stomach pain
Headache
Fast-beating or pounding heart (also known as heart palpitations)
Joint or muscle pain
Pins-and-needles feeling
Diarrhea
Sleep problems
Conditions affecting multiple organs of the body
Effects of being hospitalized for an extended period for a COVID-19 related illness
Fever
Dizziness on standing(lightheadedness)
Rash
Mood changes
Changes in smell or taste
Changes in menstrual period cycles
Multiorgan effects of COVID-19
Some people who had a severe illness with COVID-19 may experience multiorgan effects or autoimmune conditions over a longer time. Symptoms may last weeks or months after being sick with COVID-19.
The COVID-19 virus can affect many, if not all, organs and body systems, including the heart, lung, kidney, skin, and brain functions. Patients with an underlying illness such as chronic kidney disease may experience additional damage to the kidney after a COVID-19 infection and may require dialysis.
Autoimmune conditions occur when your immune system attacks healthy cells in your body by mistake, causing inflammation (swelling) or tissue damage in the affected parts of the body.
On rare occasions, some people, primarily children, experience multisystem inflammatory syndrome (MIS) during or soon after a COVID-19 infection. MIS is a severe condition where different body parts become inflamed, including the heart, lungs, kidneys, brain, gastrointestinal organs, skin, and eyes. MIS can lead to post-COVID conditions if a person continues to experience multiorgan effects or other symptoms. The condition is called MIS-C in children and MIS-A in adults.
MIS-C cases in the U.S.(as of March 28, 2022)
The CDC has been tracking reported cases of MIS-C since May 2020. The median age of patients with MIS-C was nine years. Half of the children with MIS-C were between the ages of 5 and 13 years.
57% of the reported patients with race/ethnicity information available occurred in children who are Hispanic/Latino (1,934 patients) or Black, Non-Hispanic (2,303 patients).
98% of patients had a positive test result for SARS CoV-2, the virus that causes COVID-19. The remaining 2% of patients had contact with someone with COVID-19.
61% of reported patients were male.
Characteristics of Reported MIS-C Patients
CDC is closely monitoring characteristics of MIS-C patients by race and ethnicity, sex, and age.
To date, the majority of MIS-C patients have been of Hispanic/Latino or Non-Hispanic Black race/ethnicity. Hispanic/Latino and Non-Hispanic Black populations are also disproportionately affected by COVID-19 overall. Additional studies of MIS-C are needed to learn why certain racial or ethnic groups may be disproportionately affected and to understand the risk factors of this disease.
Effects of COVID-19 illness or hospitalization
People who have severe illness due to diseases that affect the lung, like COVID-19, and people hospitalized for weeks at a time can suffer long term health effects, including extreme weakness and exhaustion during their recovery period.
Effects can vary from:
Post-intensive care syndrome (PICS),which are health effects that begin when a person is in an intensive care unit (ICU) and can remain after a person returns home.
Severe weakness, problems with thinking and judgement, and post-traumatic stress disorder (PTSD).
It can be challenging to know whether some of the symptoms people experience weeks after a COVID-19 infection are caused by hospitalization, long-term effects of the virus, or a combination. This is because some symptoms that people may experience after prolonged hospitalization are similar to symptoms that people with initially mild or no symptoms may experience weeks after a COVID-19 infection.
Diabetes risk after COVID-19 disease
An association between a COVID-19 infection and diabetes in adults has been noted in prior research. COVID-19 disease is associated with worsening diabetes symptoms, and persons with diabetes are at increased risk for severe COVID-19. SARS-CoV-2 infection might also induce newly diagnosed diabetes.
A study evaluating the risk for developing diabetes in children who have had COVID-19 disease was published in January 2022 by the CDC. This study looked at a group of patients under 18 years of age from March 2020 to June 2021 and found an increased risk of a new diagnosis of diabetes in people who had a COVID-19 infection.
The increased diabetes risk among persons aged <18 years following COVID-19 highlights the importance of COVID-19 prevention strategies, including vaccination, for all eligible persons in this age group and the prevention ofchronicCOVID-19disease.
How to prevent Long COVID
Long COVID as a disability
As of July 2021, "long COVID," also known as post-COVID conditions, can be considered a disability under the Americans with Disabilities Act (ADA) under Section 504 and Section 1557. Learn more here.
Social Media Examples
The following social media content examples come from Resolve to Save Lives.
Twitter (limited to 280 characters with spaces):
Many people, including children and young adults, suffer from long-term health problems months after getting COVID-19. Getting vaccinated is the best way to prevent Long COVID. #VoicesofLongCovid
Anyone can get Long COVID, even young people. It's important to get vaccinated to prevent persistent health problems that often occur afterCOVID-19. voicesoflongcovid.org #VoicesofLongCovid
If you're suffering from Long COVID, you're not alone. Anyone can get it, but the best way to prevent it is to get vaccinated. Share your story so that others won't have one to share. #VoicesofLongCovid
Facebook, Instagram, LinkedIn:
Long COVID survivors share their stories so that others won't have one to share. Many people, including children and young adults, have been infected with COVID-19 and continue to suffer from persistent health problems months later. Anyone can get Long COVID, but the best way to prevent it is to get vaccinated. voicesoflongcovid.org #VoicesofLongCovid
Social Media Images
The images below are part of the social media toolkit for the #VoicesofLongCovid campaign. Get even more free social media images, videos, TV-ready spots, and banners at voicesoflongcovid.org.