Chapter 1: Advocacy Rules and the Legislative Process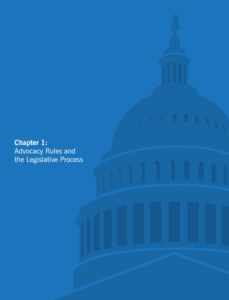 Legislators at the federal and state levels have enormous influence on policies and programs administered by state and local immunization program managers. By engaging with elected officials, immunization program managers support program efforts to rid the nation of vaccine-preventable diseases, ensure adequate resources for programs, and promote sound immunization policies.
Chapter 1 of the Immunization Program Policy Guide covers the basics of program policy, including how to distinguish among education, advocacy, and lobbying, an overview of the relevant rules and regulations to ensure appropriate engagement, and fundamental information about the legislative process to guide effective action.