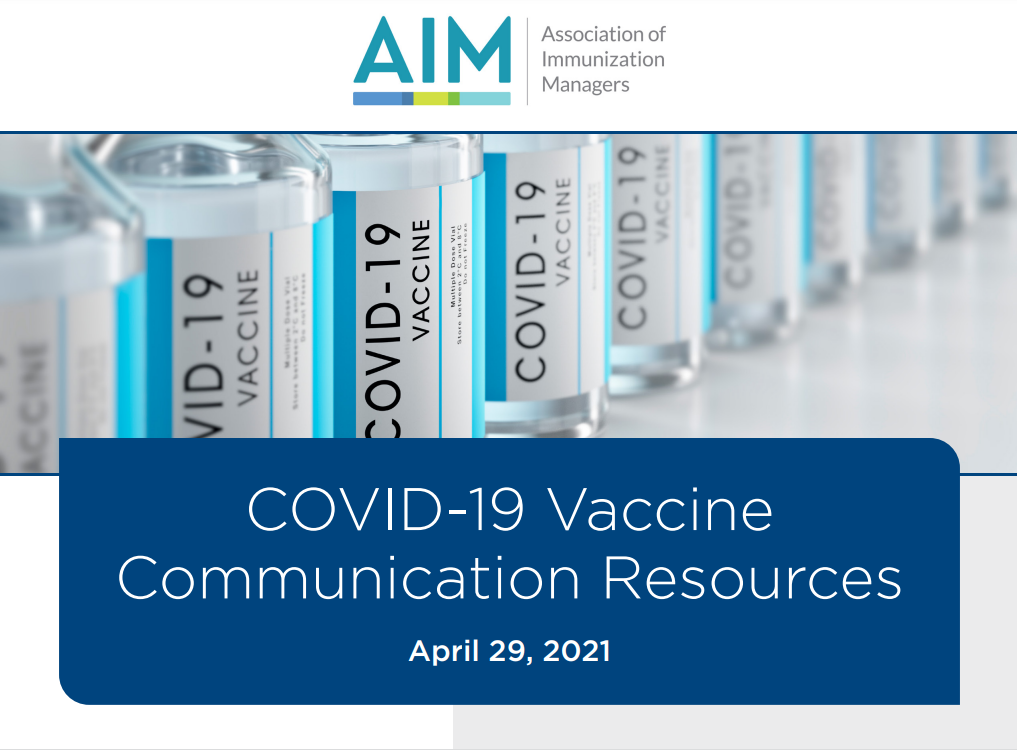 Communicating with the public is an important tool for increasing COVID-19 vaccination coverage and reducing COVID-19 disease rates.
AIM has compiled existing communications messaging and materials that you can use to support your outreach. All of these materials are either publicly available or have been shared by CDC and immunization programs.
Each resource listed here links to a webpage, PDF, or Google Drive folder. Many links lead to websites that contain flu messaging or provide a collection of resources or toolkit where materials can be easily downloaded.