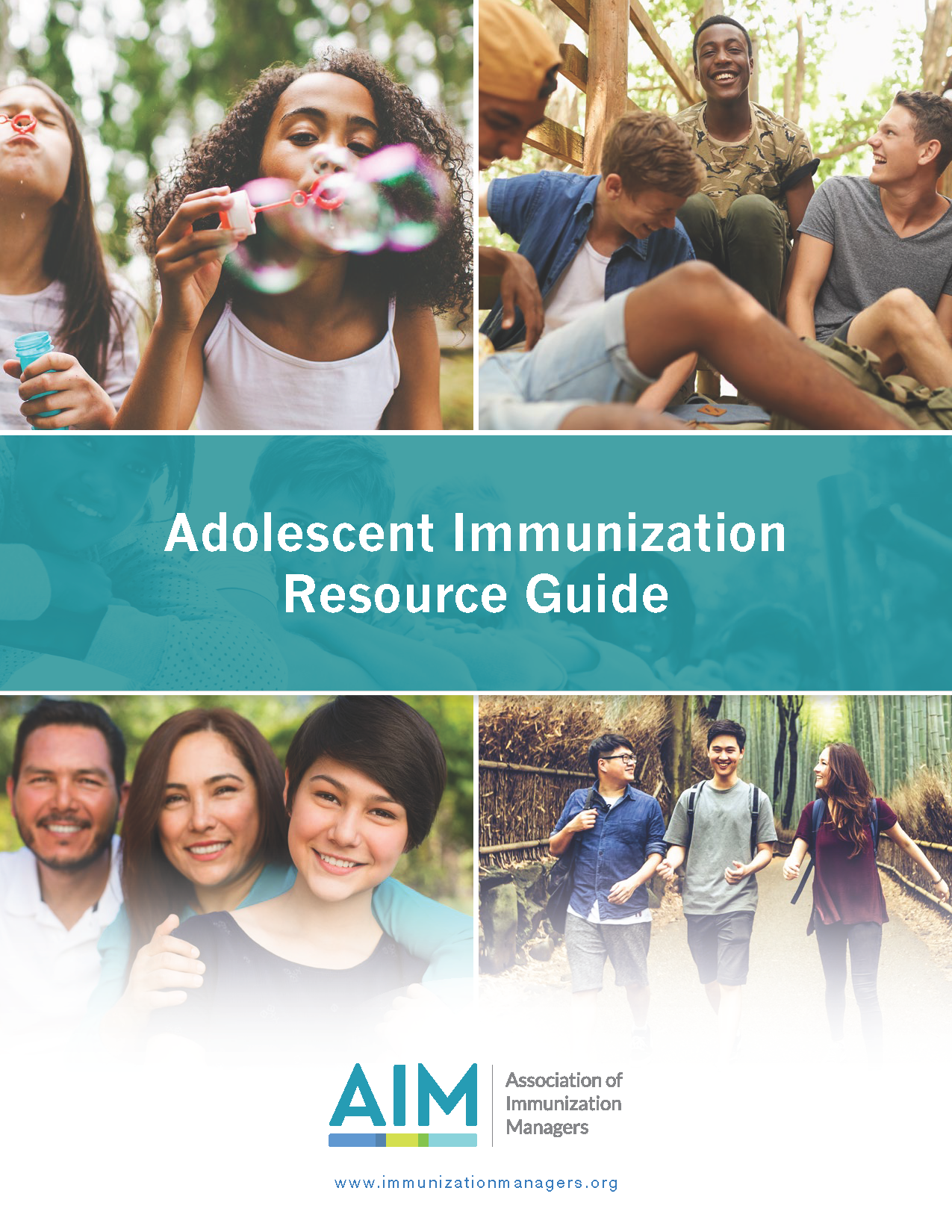 In the Adolescent Immunization Resource Guide, you will find a selection of immunization program activities and strategies to enhance and improve the adolescent vaccination. Each chapter contains topic-specific background information, overviews of programmatic activities, key lessons learned, direct contact information, and downloadable resources.
Vaccination rates for some adolescent vaccines remain below Healthy People 2020 goals, leaving millions of adolescents vulnerable to serious health risks.
Immunization Programs can adopt, adapt, or use information shared as inspiration in planning or brainstorming exercises. Recognizing that Immunization Programs vary substantially in the resources available for adolescent immunization efforts and in their public health infrastructure, the Resource Guide offers activities at three levels: getting started, moving forward, and taking it to the next level.
This resource was made possible through support from Sanofi Pasteur. Learn more about our corporate allies here.