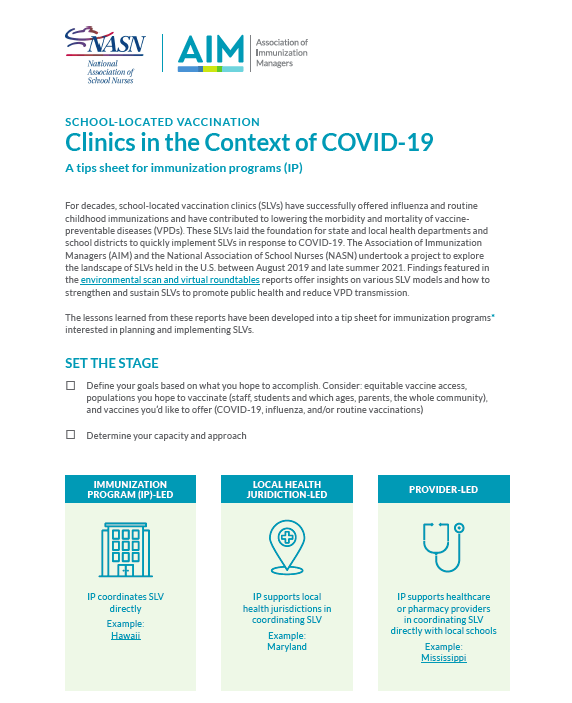 For decades, school-located vaccination clinics (SLVs) have successfully offered influenza and routine childhood immunizations and have contributed to lowering the morbidity and mortality of vaccine-preventable diseases (VPDs). These SLVs laid the foundation for state and local health departments and school districts to quickly implement SLVs in response to COVID-19.
AIM and the National Association of School Nurses (NASN) undertook a project to explore the landscape of SLVs held in the U.S. between August 2019 and late summer 2021. Findings featured in the environmental scan and virtual roundtables reports offer insights on various SLV models and how to strengthen and sustain SLVs to promote public health and reduce VPD transmission.
The lessons learned from these reports have been developed into a tip sheet for immunization programs interested in planning and implementing SLVs.