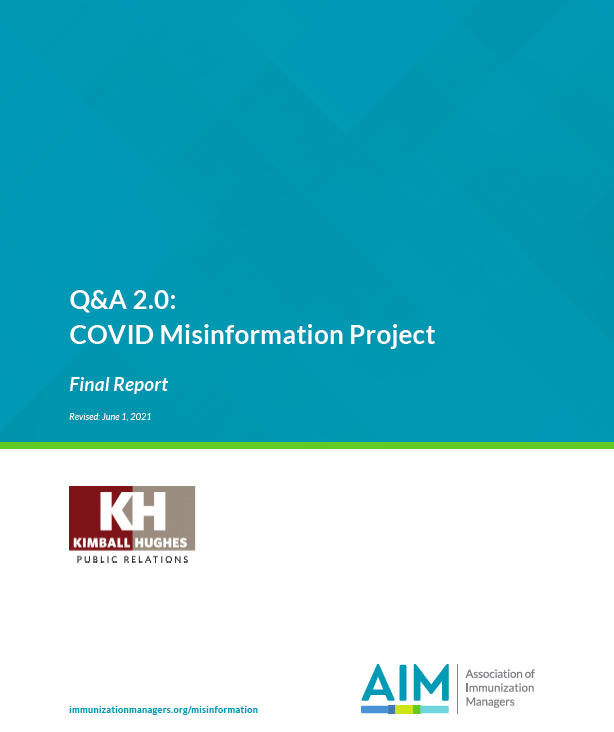 This document is the final report for the AIM Q&A 2.0: COVID Misinformation Project (AIM Q&A 2.0).
The final report includes:
The framework for conducting the environmental scan.
Findings that identify the key trends driving the current COVID-19 vaccine misinformation.
Recommendations for AIM members, partners and other stakeholders to use the Q&A and talking points most effectively.
Common COVID-19 vaccine misinformation questions and claims, organized by theme, and the research-based facts/corrections that address them.